Amazon Echo
Fight Depression With Wherapy+
Gain instant access to online mental health courses, guided meditations, self-help software, live seminars and group therapy sessions to fight your depression today!
FREE 2-WEEK TRIAL
then
$14 / MONTH
Cancel any time!
SSL Encrypted For Safe Purchase.
Amazon Echo
Who Is Wherapy+ Suited For?
Wherapy+ is suited for all people who wish to work on their mental health. Our featured courses are written by psychotherapists specializing in depression and are aimed at people suffering from mild-to-moderate forms of depression.
If you are unsure of the severity of your depression, take our depression test and we will help you to determine whether Wherapy+ is suitable for you!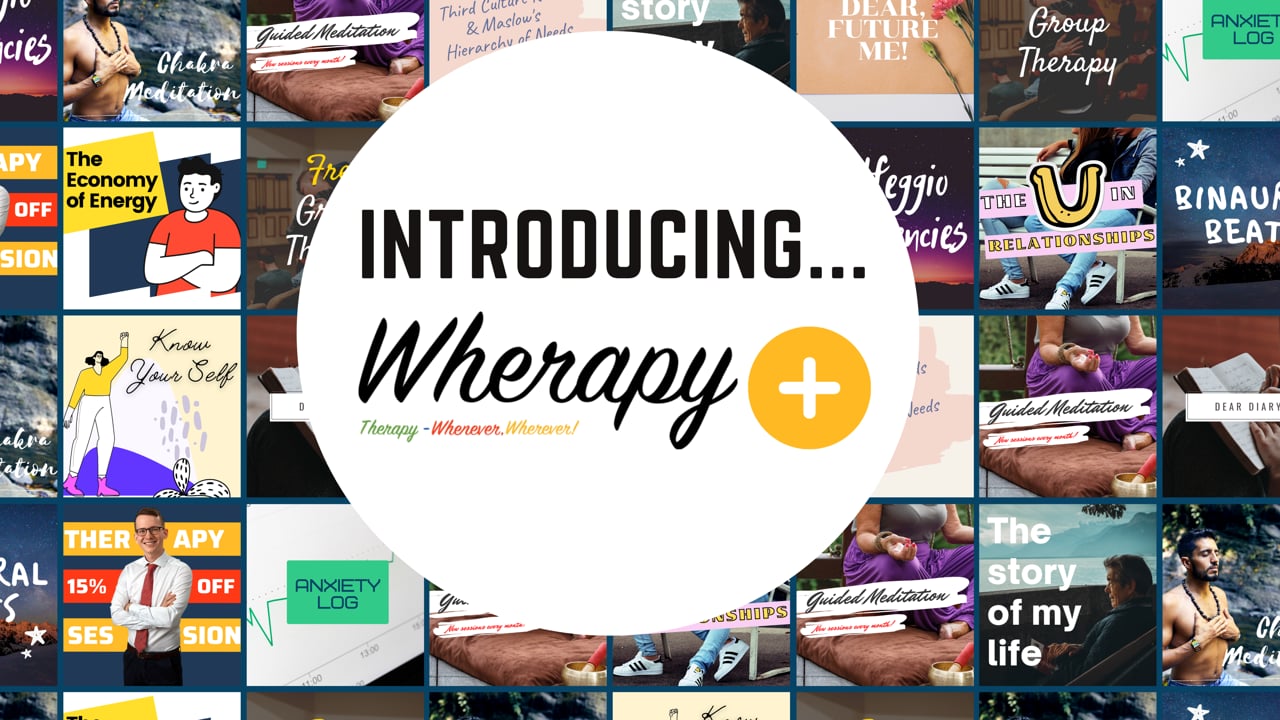 Amazon Echo
Learn How To Fight Depression With Our Featured Courses!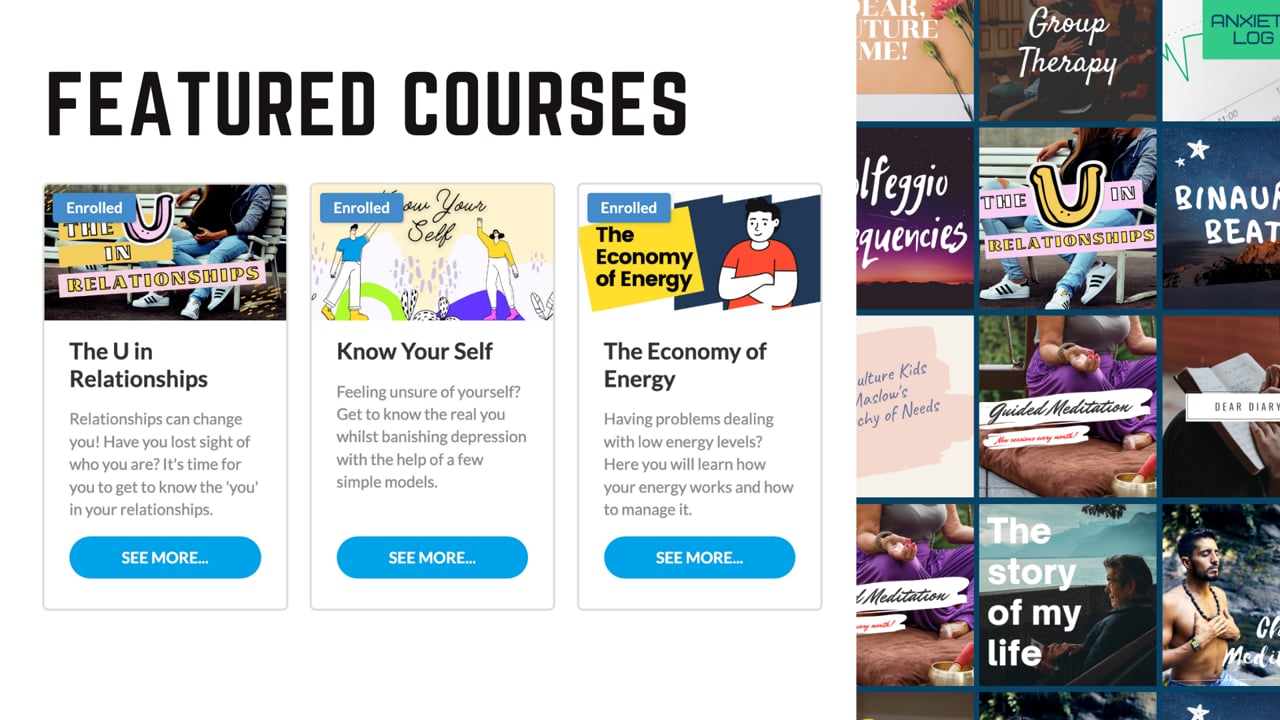 Our featured courses are for those of you who want to get over your depression once-and-for-all. Each course covers a specific topic, such as relationship issues or energy levels. The courses last for several weeks and homework is assigned between each lesson. In other words, they require a long-term commitment from your side.
Our featured courses are created by psychotherapists and mental health experts who are specialized in depression.
If you are suffering from chronic depression, or are simply tired of feeling depressed, then our featured courses will suit you perfectly.
Amazon Echo
Created By Experts In Depression!
All content on Wherapy+ is created and vetted by psychotherapists and experts in the field of depression.
Our founder, Philip Andersson has a degree in social work from Linkoping University and a degree in psychodynamic psychotherapy from Sverigehalsan in Malmo. He has had therapy sessions with clients of varying ages and backgrounds since 2018.
The technical team behind Wherapy+ are up-to-date with the latest developments in internet security to ensure that all information in your Wherapy+ account stays private.
Amazon Echo
Our Self-Help Software Keeps You On Track!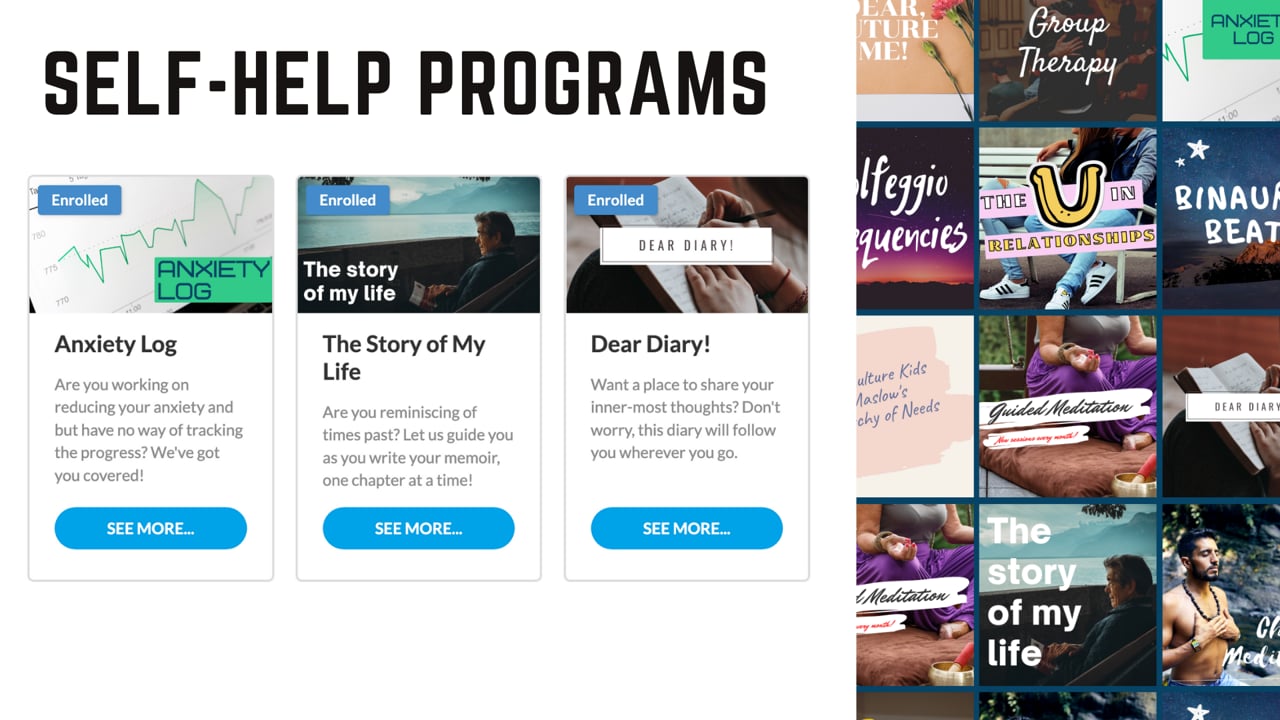 Our self-help software are suited to those of you who want to keep track of your progress whilst working on your depression.
The Anxiety Log will allow you to maintain a record of your anxiety attacks, whilst Dear Diary will provide you with a safe space for your thoughts. Dear Future Me will allow you to communicate with your future self via email and The Story of My Life will help you to reflect on times gone by.
All of our self-help software is managed by our technical team. They are well versed in internet security and will ensure that your privacy is maintained.
Amazon Echo
Our Mindfulness Courses Can Help With Depression!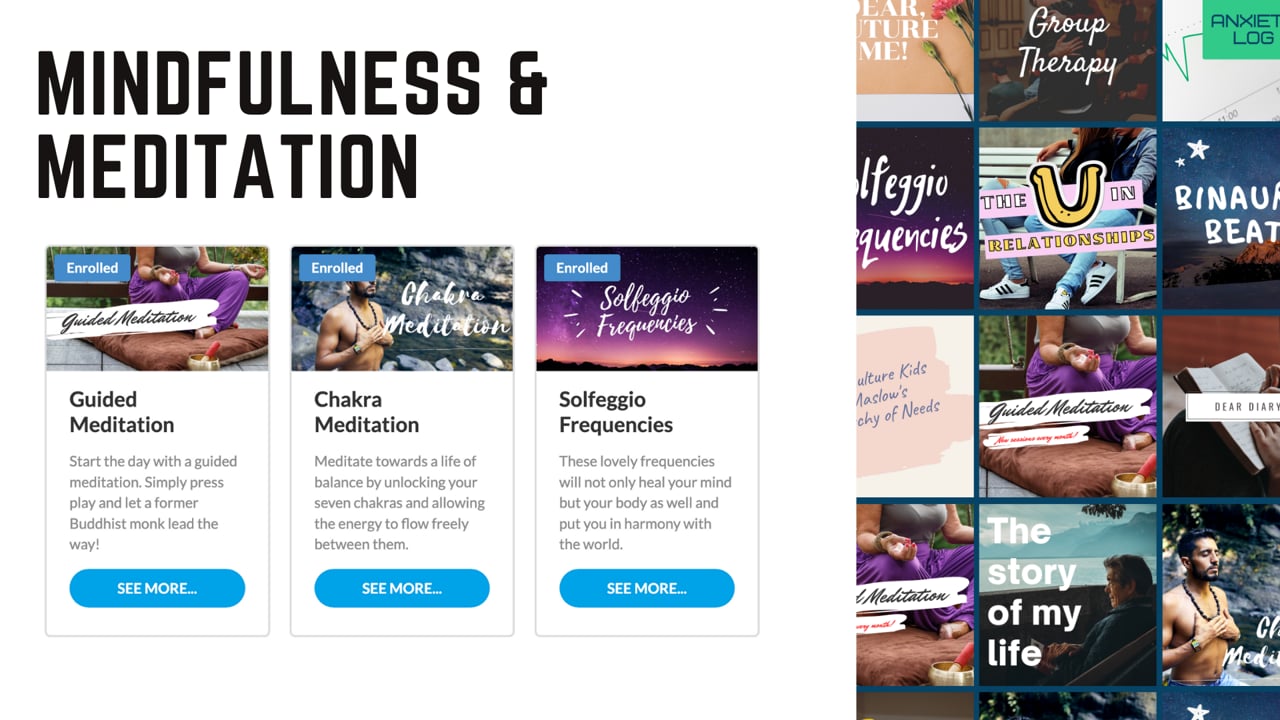 Our Meditation & Mindfulness segment allows you to work with the here-and-now.
Put our ever-growing selection of meditation tracks, sleep stories, solfeggio frequencies, binaural beats, yoga videos and chakra meditation tracks to use and keep your depression at bay.
Our meditation tracks are written and recorded by former buddhist monks.
Amazon Echo
Help Others Whilst Fighting Your Depression!
Wherapy+ has partnered with The Gooner Claude Trust and will donate $1 of your monthly fee to help disadvantaged families attend soccer matches.
The Gooner Claude Trust was set up in memory of Claude Callegari who spoke frequently of his struggles with depression.
Amazon Echo
Our Live Seminars Show You How To Overcome Depression!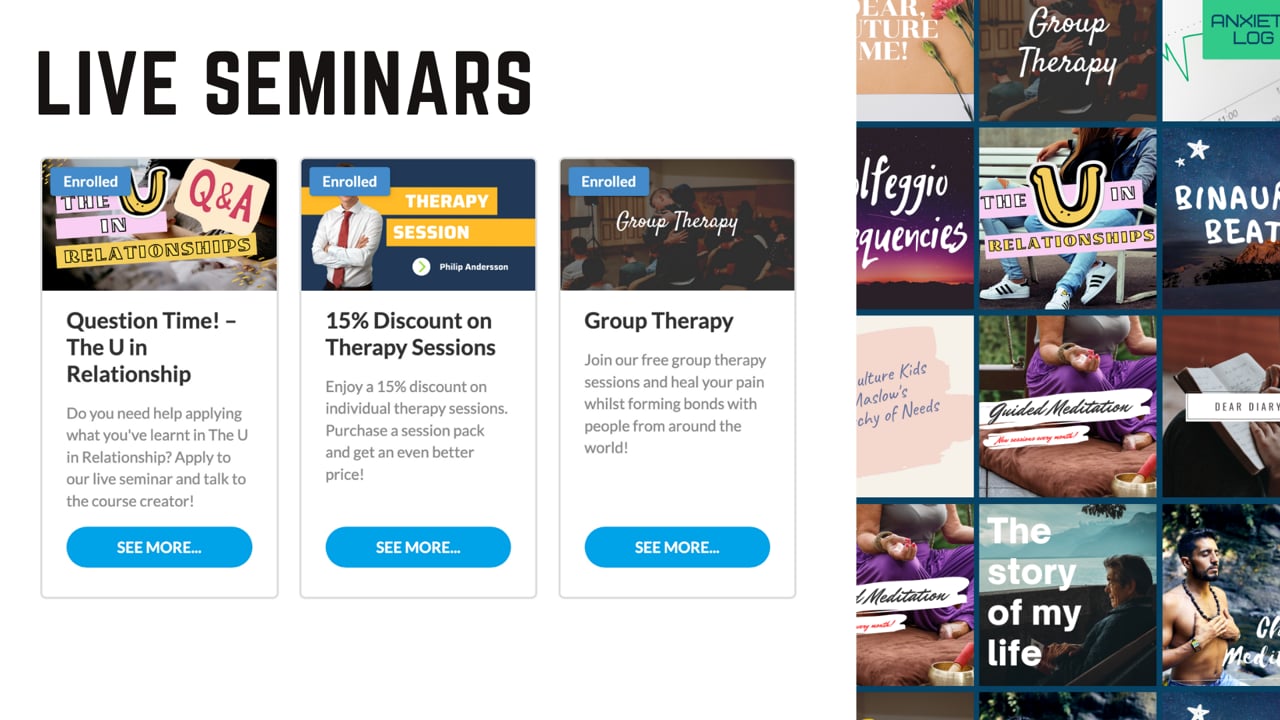 Improve your depression-busting skills with our live seminars, free online group therapy and online 1-1 therapy sessions.
Our live seminars are based on our featured courses and allow you to talk directly to the course creator about key concepts.
Our group therapy sessions are hosted by experienced psychotherapists and involve people from around the world.
Slide
Telephone Number: +46(0)70-817-0550
Email: [email protected]
Address: Norrbygatan 29, 59176 Borensberg, Sweden
Name: Wherapy AB
Founded: 2020-06-01
CEO: Philip Andersson
Bank Account Number: 5528-4525
Organisations Number: 559266-8866
VAT: SE8760000000000346193818